Home • News • GitHub • Wiki • Samples • InForm • GX • QBjs • Community • More…
SAMPLE: QUITBOX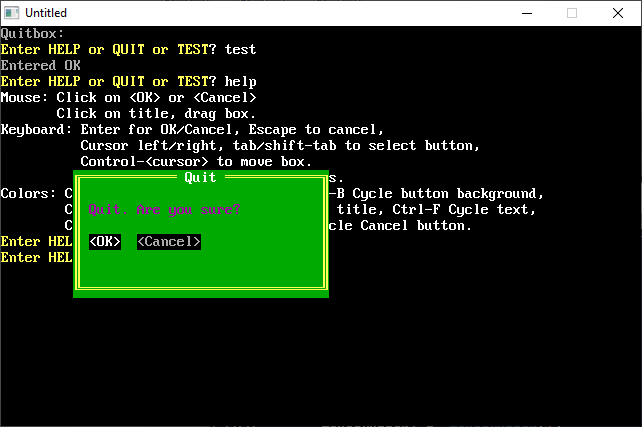 Author
Description
I am working on a project (can't tell you what it is yet) and have decided to draw my own boxes (MessageBox, InputBox, etc.)

So, here is a sample of a QuitBox:

QBjs
Please note that QBjs is still in early development and support for these examples is extremely experimental (meaning will most likely not work). With that out of the way, give it a try!
File(s)
🔗 tui
Reference: qb64forum