Home • Forums • News • GitHub • Wiki • Samples • InForm • GX • QBjs • Community • More…
QBjs
The QBasic you love, now on the web.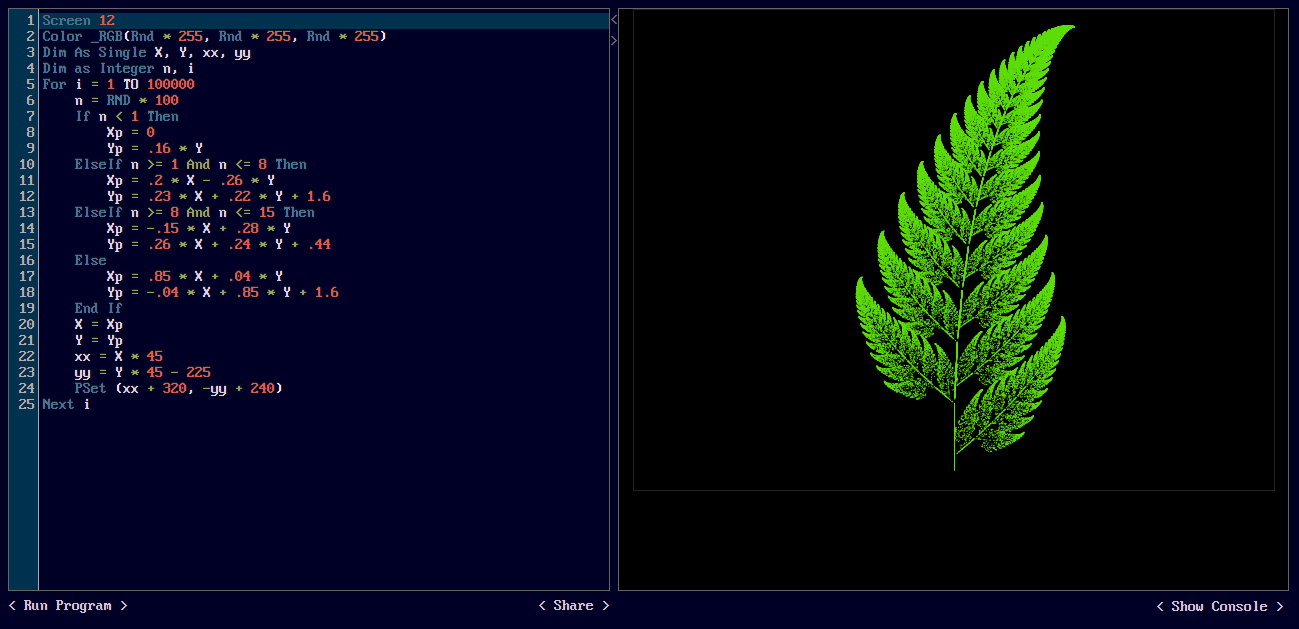 QBjs is an implementation of the Basic programming language for the web, with multimedia support and easy sharing of programs. It aims to be compatible with QB64, which in turn implements the same dialect as the classic QBasic.
The project is in active development as of 30 March 2022. It can be tried online; documentation and releases are hosted on GitHub.
QBjs Paint
Touch enabled drawing program.
Flappy Bird
Ported from Terry Ritchie's excellent QB64 version.
More Samples
There are many samples that work in QB64 AND QBjs, see QBjs Samples.